Family Law and Matrimonial Disputes
In battled with family problems? Allow us to be your family lawyer to be your saver.
Top family law firm in Nepal with best family lawyers in Kathmandu;  Lawin and Partners will help you with all the necessary steps needed in your cases.
Family law usually involves living together, marriage, divorce, property division, inheritance, and adoption. 
Family lawyers, Divorce lawyers in our firm assist to navigate below mention Family Law and Matrimonial Disputes :
Living Together Disputes

Matrimonial disputes/Judicial separation

Divorce

Domestic violence/order of protection 

Division of properties

Child custody

Maintenance & Alimony

Adoption
Court Marriage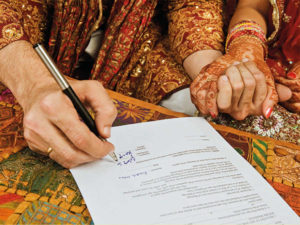 Court marriage, kind of lawful marriage where you will get your marriage certificate from the district court itself. Upon the fulfillment of certain criteria and documentation foreign as well Nepalese nationals can get married. At Lawin & Partners, our best family lawyers will assist your marriage in court.