Banking and Insurance Lawyer in Nepal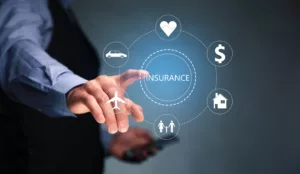 Banking and Insurance are the core areas of every financial system in every country. Therefore, it is vital for investors, as well as government institutions to be up to date with an array of regulation and legislation that involve today's global markets.
Our Best Banking and Insurance Lawyer in Nepal are prepared to provide comprehensive and timely advice on a wide range of banking and insurance transactions. We have advised and represented commercial banks, insurance companies, finance companies, investment and merchant banking firms in local and cross-border transactions.
We advise banks, insurance companies and other financial institutions on complex domestic regulatory issues, also on license obtaining requirements. We handle clients on structuring, issuance, capital markets and other financial transaction, prepare various types of agreements in financial services area on behalf of both service providers and customers. we represent insurance companies in complex domestic and international corporate and insurance law matters.
Bank and and insurance lawyers assist investors on divers areas ;
Incorporation and licensing of insurance and reinsurance companies in all jurisdictions in which we operate
Mergers, acquisition and assignment of participating interests in insurance and reinsurance companies
Insurance products / reinsurance products development
alternative risk transfer mechanism and derivatives and swaps products for use in reinsurance structures
Insurance / Reinsurance regulatory.
Loan and credit facility agreements and related guarantees and securities
Assistance to multi-lateral financing institutions
Trade finance
Project Finance
Corporate finance
Financial services and e-finance
Establishment of insurance and reinsurance companies
Finance and Insurance Regulatory