Best Civil Lawyer in Nepal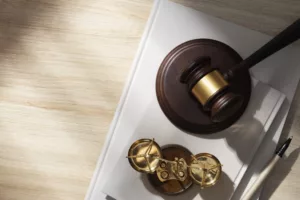 To the extent of your injuries, we bet your best.
Civil law comprises of set of rules and regulations which helps in resolving disputes which are non-criminal in nature. Law Firm in Nepal for civil litigation with best civil lawyers pleads in administrative law, contract disputes, business law, consumer law. Punishment in civil offenses are generally penalized with monetary compensations.
Our Best Civil lawyer in Nepal resolved client disputes through a creative approach that involves an innovative use of international laws and practices. Civil lawyer in Nepal at our law firm are accomplished commercial and civil litigator, representing individuals and businesses in international transnational disputes. Civil litigation is litigation for or against local business party and foreign parties, including individuals and businesses.
International litigation may also involve foreign sovereigns, but these cases are more complex and generally can only be brought under the Foreign Sovereign jurisdiction. In local level Law of civil or private rights deals with disputes between individuals, also one entity to another entity. We assist our clients in contract-related disputes along with property division, ownership and succession, property encroachment, forgery and fraudulent grabbing of property, misappropriation of property, international transactional disputes, and civil nature cases of our clients.
Broad Civil Litigation and disputes are solved by Civil lawyers in Nepal includes:
Breach and performance of contract
Partition of moveable and unmovable properties
Custody and guardianship pf children
Succession
Property encroachment
Enforcement of foreign judgments and arbitration awards
Claims defense
Foreign and local contractual disputes
Disputes involving foreign sovereign business entities.
Asset location for the satisfaction of judgments and arbitral awards
Associating with foreign attorneys in litigation abroad