Best Consumer Lawyer in Nepal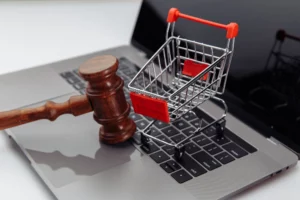 Consumer's Right issues can arise whenever a person purchases goods or services as a consumer. There are many different consumer protection laws  all of which are intended to protect consumers from unfair and dishonest practices by sellers. Scientific and technological development of second half of twentieth century enhanced the emergence and importance of Consumer Law. Consumer law practices  of the consumer protection lawyer is high as it impacts access and development of economic activities both online and offline.
Consumer lawyer in Nepal largely focus on civil remedies for Unfair trade and business while producing, preparing, refining, changing, mixing, packaging or repackaging, assembling or labeling, or any or all the processes to be adopted in this regards. Some unfair practice are registered under criminal fraud case in Nepal which is investigated by the prosecutor and police and register criminal charge-sheet in the court. Our consumer protection lawyer well defend the consumer related legal disputes.
Our firm having the best consumer lawyer  in Nepal at our law firm provides service to food and manufacturing industries. Our services includes advice and guidance on the issues related to licensing, consumer, environment, labor, investment, tax and other applicable laws and regulations. Consumer lawyer advises the local subsidiaries and big multinationals involved in manufacturing of foods, and other consumer  goods.
Our expert consumer protection lawyers also works in the market field to conduct investigation into consumer and financial scammers and criminally prosecute those consumer scammers.
Lawin and Partners  consumer lawyer's team advice on regulatory requirements, sales conditions (both online and offline) and other more general contractual matters, advertising and marketing compliance to the industries.