Employment and Labor Lawyer in Nepal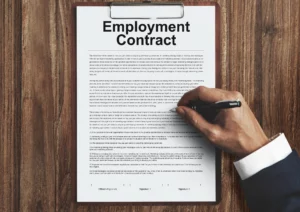 We protect dignity of labors.
The Best Employment and Labor Lawyer in Nepal, Lawin & Partners will help you with all the necessary steps needed to help you.
Employment law basically deals with the employee and employer relationship and their transaction issues. This relates to the disputes of hiring firing and grievances, employment rules, policies, contracts liquidation, work permit and work place harassment as such.  Employment lawyers assists in providing and maintaining smooth and healthy relations between the employer and employee through drafting employment rules, policies guidelines, employment contracts and many more issues of provident fund and social security and address the problems in individual and collective bargaining in any kind of companies established and operated.
Lawin's expert employment and labor lawyer assist our clients in labor related disputed cases in different authorized authority of the Nepal. if the parties comes to the reconciliation than it is settled within the authority if not labor court handles the case between the employee and employer and other institutional policy and by-laws draft, contracts drafting of diverse national and international organizations.
Lawin the best employment and labor lawyer in Nepal provides the labor audit, due diligence, dissolution/liquidation cases of companies and business entities.  Labor and Employment law concerns laws and regulations governing relationship between employees and employers. We assist our clients both employers and employee with contract negotiations to protecting civil rights of employee in a workplace to combat exploitation, harassment and discrimination. We review employment contracts, negotiation on termination and settlement of agreements, bullying and sexual abuse, maternity claims, drafting employment contracts, advice on regulatory policies, and representation in the courts and tribunals. Employment and labor Lawyers also litigate in courts involving disputes of employment discrimination, violation of restrictive covenants or contractual disputes with employees.
We will be happy to help you solve your labor and employment related legal disputes.
We are experienced in workplace investigations and training management employees how to address issues arising within the modern work force. Our attorneys bring an understanding of important provisions necessary in employment contracts for executives or other professionals being brought into or being severed from a business. Through our multidisciplinary approach, we draw from the wealth of experience in other practice areas that may apply to the client's situation and bring that knowledge to the table. We are committed to the success of our clients.