Best Tort Litigation Lawyer in Nepal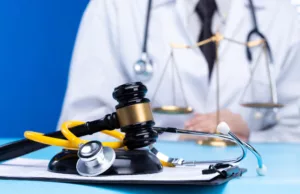 Tort Litigation Lawyer in Nepal at our law firm have vigorously litigated thousands of medical malpractice and personal injury cases, insurances coverage, unfair trade practices professional negligence as such.
Our Civil Code has mentioned about the compensation in the tort cases, which includes:
Negligence
Professional negligence, including medical malpractice
Products Liability
Payment of insurance benefits
Coverage decisions
personal injury
Unfair Trade Practices
Insurance compliance
Our law firm tort litigation lawyers has built a strong record of success in medical malpractice, wrongful death and personal injury lawsuits. Our lawyers have obtained hundreds of millions rupees in compensation for our clients.
We welcome the opportunity to assist you in addressing your legal questions, and we invite you to contact any of the attorneys within tort litigation lawyers in Nepal, our practice group to begin the process.
Medical Negligence and personal injury or tort Law or lawsuits are commenced for the sole purpose of recovering money or compensation to victims for negligent or wrongful conduct of others. Expertise Lawyers in tort law represents for careless and negligent injuries caused by vehicle accidents, medical malpractice or negligence, fall accidents including intentional torts cases as well.