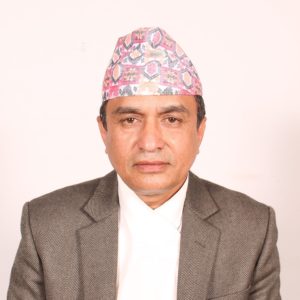 Best Criminal Lawyer of Nepal: Top Criminal Law Firm in Nepal
Name: Dr. Ganesh Bhattarai 
Senior Legal Consultant
Mr. Ganesh Bhattarai is a senior consultant of Lawin and Partners, basically specialized in criminal Law and recognized as best and top criminal lawyer of Nepal. He is professional expert in litigation with high numbers of criminal cases representation in Supreme Court of Nepal with more than 40 years of work experience. He has been playing a significant role in the transformation of the Criminal Justice System in Nepal with his expertise.
Criminal Law firm in Nepal with best Criminal Lawyers team have made significant changes in the law and judiciary along with establishment of supreme court precedents.
He is PHD scholar , professor and a legal practitioner in Criminal law. He has been dealing with high profile criminal cases of Nepal as criminal lawyer expert.