Best Criminal Defense Lawyer in Nepal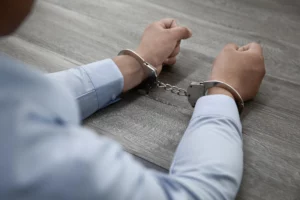 Facing a Criminal Charge? Engage with Lawin & Partners, the Leading Criminal Law Firm in Nepal
In the complex world of criminal law, securing early representation is paramount. At Lawin & Partners, we emphasize the importance of early legal engagement. As one of the most prestigious criminal law firms in Nepal, our team stands by your side, offering comprehensive legal advice during investigations, bail hearings, and anticipatory bail processes. In the face of criminal allegations, obtaining proficient legal counsel can mean the difference between conviction and acquittal.
Defending the Defenseless: Our Pledge to You by the best Criminal Defense Lawyer in Nepal
Lawin and Partners the best criminal defense lawyer in nepal holds a distinguished reputation as one of Nepal's premier criminal law establishments. Our criminal defense attorneys embody a commitment to justice, striving tirelessly to ensure that the rights and freedoms of the accused are upheld. Our defense professionals are equipped with profound jurisdictional knowledge, a wealth of experience, and an unwavering passion to prioritize our clients' interests and welfare.
Our firm boasts expert legal minds specializing in defending individuals, organizations, and entities facing criminal accusations. We believe in meticulous preparation; our attorneys scrutinize every detail of the prosecution's case, analyzing the evidence, and formulating robust defensive strategies. This rigorous approach ensures that our clients are effectively represented across all tiers of the legal system, from district courts to appellate and supreme courts.
Furthermore, our legal experts are adept at identifying and capitalizing on procedural and factual inaccuracies made by law enforcement officers. These oversights, when spotted, become powerful tools in securing favorable outcomes for our clients.
The ramifications of criminal charges can be overwhelming, potentially leading to significant reputational and financial consequences. Lawin and Partners the best criminal defense lawyer in nepal understands this, and our seasoned defense attorneys are dedicated to ensuring that you receive an aggressive, impactful representation tailored to the unique facets of your case.
Lawin and Partners the best criminal defense lawyer in nepal extends its comprehensive legal services and representation across a spectrum of criminal allegations, including:
Corruption: Navigating the complexities of bribery, embezzlement, and other related offenses.
Drug Trafficking Offenses: Defending against allegations related to controlled substances and illegal narcotics.
E-crimes: Addressing modern challenges related to digital offenses and cybercrimes.
Firearms/Offensive Weapons: Representing clients accused of illegal possession, use, or trafficking of firearms and weapons.
Economic Offenses: Covering a broad range of allegations including cheating, forgery, fraud, and corporate crime.
Human Trafficking: Advocating against charges related to illegal migration, forced labor, and other trafficking offenses.
Kidnapping: Defending against abduction and related charges.
Money Laundering: Navigating the intricate laws related to illicit financial transactions.
Violent Offenses: Representing clients in cases of murder, manslaughter, and other forms of violent crimes.
Organized Crime: Addressing allegations related to gang activities and syndicate operations.
Sexual Offenses: Offering legal defense for those accused of rape, assault, and other related offenses.
Property Offenses: Defending against theft, burglary, and associated allegations.
White-Collar Crimes: Expertise in handling complex financial frauds, embezzlements, and other corporate offenses.
In conclusion, when confronted with criminal allegations, it is vital to align yourself with a reputable, experienced, and passionate legal team. Lawin & Partners is more than just a law firm; we are your committed partners in the fight for justice. Reach out to us, and let our expertise guide you through the challenging terrains of criminal law in Nepal.